Dates
The times for the live sessions are calculated according to our local time in Eastern Europe. For more information about your time zone, please visit the World Clock Time Zone Converted page linked here and via the image below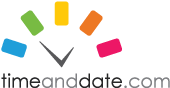 ;
Payment Options
You can pay for your tuition via bank transfer, Western Union, credit card or PayPal.  Please contact us for your choice and for details.
How to Apply
Choose the start date which interests you. If you're still unsure, please choose an approximate date for now – you will be able to specify later.
Download the Delta Modules Application Form and save it in your hard drive.
Complete it offline in your own time and email it to info@celt.edu.gr
Arrange a date and time when you can take your language and methodology screening exam; the written part is timed and takes about 90 minutes to complete; the interview, anywhere between 40 minute and an hour.
N.B. If you are planning to apply for the ELT Management Specialism for Module 3, a separate application form can be downloaded by clicking here..
For More
Questions?  Need more information? Send an email from this page.